As of 1/20/2016, the South Lake Tahoe real estate market has only 3 single family homes on the market priced under $215,000. We are at a critical low for homes on the market compared to the amount of buyer's looking to purchase. The graph below shows the number of pending sales over the last year – you can see that the number of homes in escrow is continuing to climb.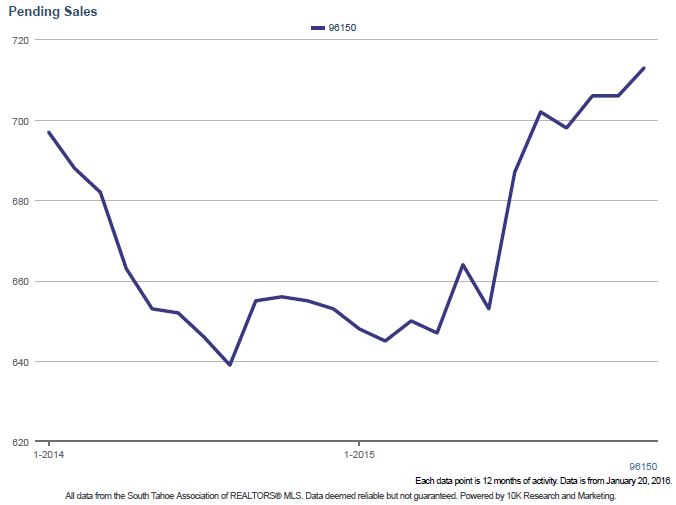 Now look at the 2 graphs below showing the active homes on the market. One graph is showing homes listed between $215,000-$479,000. The second graph is showing homes listed over $479,000. They are both decreasing.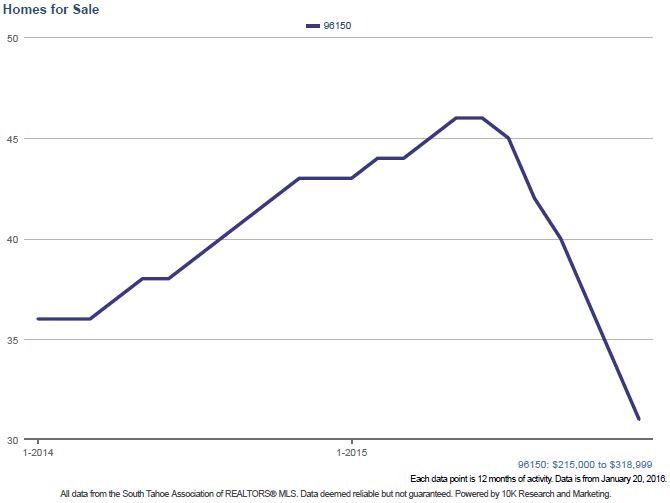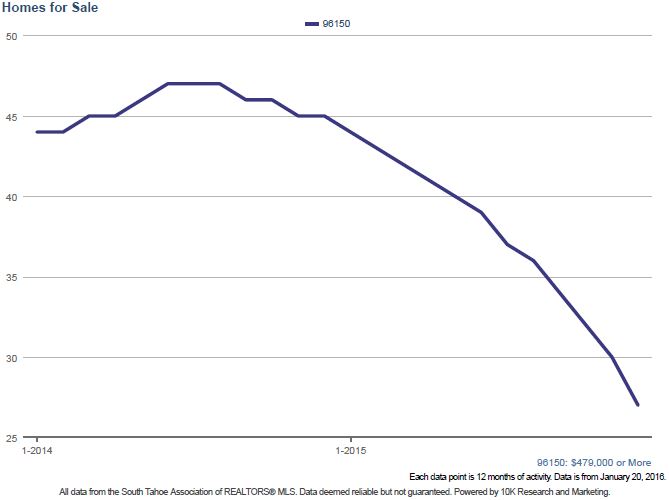 Typically this strong demand for homes but with a low inventory causes prices to go higher.  There are always other factors that affect the housing market as well such as interest rates and global concerns, so we will have to wait and see how 2016 shapes up for the South Lake Tahoe market.
**The median sales price in the 96150 zip code changed from $349,000 in December of 2014 to $369,000 in December of 2015.
Do you want statistics for a specific neighborhood or statistics in relationship to your own home or a home you are interested in purchasing? Don't hesitate to ask and we can provide a detailed report for your own individual real estate needs.