Whether you live here at the Lake or are planning a Tahoe summer vacation we would like to point out a few new places to explore while you are in South Lake Tahoe this summer.
Below is a list of some new restaurants, breweries, or beautiful beaches, or fun activities we want to keep you updated on all the new hot spots for you and your family to enjoy when in town.
When you arrive at the Y in South Lake Tahoe you will notice the Y got a much needed major multi million dollar face lift and name called The crossing. In this strip mall you will restaurants, brewery, yoga studio, and more to come. As your local expert we want to be sure you are in the Know and don't miss out on what everyone is talking about. So see our hot Summer must try recommendations that we have personally visited and loved.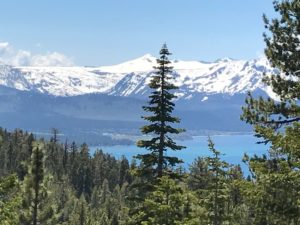 New Restaurants & Breweries:
Tahoe Ale Worx– Located in The Crossing strip mall at the Y. Offers great craft beer, with a fun experience where you get to self pour your own beers, and amazing wood fire pizza. This restaurant offers indoor seating or outdoor seating with fire pits. This is one of our new favorites in town. Located at 2050 Lake Tahoe blvd. Open 11-11 daily.
South Lake Tahoe Brewing Company- This is another new brewery at the Y. This brewery is makes all their own beer in house and distributes to many local restaurants and bars around town. Bring your pet with you while you meet with friends and enjoy a beer. They currently do not serve food but they will offer pop up restaurants to show case their food time to time for there customers to enjoy. They currently have 4 hand craft beers on top and one better then the next! You will not be disappointed. Located 1920 Lake Tahoe Blvd (behind Rayles.)
Ace High Saloon and Smoke House– Located at Stateline across from the Marriott Village. This restaurant has great BBQ options and offers Breakfast, Lunch and Dinner. After a beautiful day at the beach nothing taste better then smoked BBQ before a night of going out at the casinos. Finger licking good:)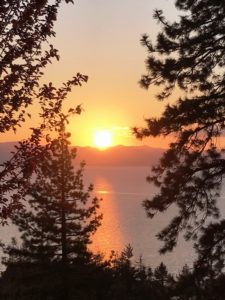 Activities/Events Indoors or Out for all to Enjoy
Tahoe Modern Makers– Offering a fun creative atmosphere for the young ones to adults along with store to purchase your arts and crafts. This workshop offers you fun art projects to work on at the store or take home. Fun creative space for the kiddos – They have a groupon at the moment as well!
Omni Yoga Studio- Located in The Crossing at the Y. This new yoga studio offers a wide range of yoga classes and other non traditional type classes. There is a beautiful store front where you can purchase yogi clothing, tea, handbags, jewelry, and more. If you want to take a break from the sun and unwind from a long day no better place to relax and get in touch with your inner spirit. As they say: We are here to keep the mind Positive and Inspired, the body healthy and moving and the spirit wild.
Live At Lakeview Free Summer Concert Series– Enjoy free music on the beach June 22nd -August31st on Thursday evenings from 4:30-8:30 at the Lakeview commons. Enjoy live music while taking in lake views with an amazing backdrop of a Tahoe sunset. They have a great summer line up! This is a great experience for the whole family. There is a beer garden, food vendors, as well as a few local artist with fun booths to shop at. This is a huge hit with the locals.
Lights on the Lake– 4th of July firework display will start at 9:45 and can be seen from most South Lake Tahoe beaches. If you have never seen this event you do not want to miss it. It is one of the best & largest firework displays in the states. Tune your radio to KRLT-FM 93.9 or KOWL-AM 1490 for a synchronized music broadcast that will get your patriotic emotions flowing.
Lake Tahoe Shakespeare Festival– July 8th- August 27th Located at Sand Harbor State Park. Enjoy a evening under the stars while watching Shakespeare in the outdoor amphitheater. This is a very popular event and tickets do sell out.
American Century Celebrity Golf Championship-This annual golf tournament takes place on July 11th-16th at Edgewood Golf Course it's the most prestigious and richest celebrity tournament in golf. You will see many famous professional athletes and entertainers golfing at this event. You are just steps away from the celebrities with an amazing setting on the Lake in Tahoe. One of a kind event.
Tahoe Truck Stop Food Truck Weekend – First ever food truck event located at the American Legion from July 14-16th. This event will feature a variety of diffeent food options. We Can't wait to try them all:) Plenty of food truck options for all to enjoy this will be the ultimate truck stop experience in the heart of South Lake Tahoe.
Save
Save
Save
Save
Save
Save
Save